Business details
Headquarters
Vietnam
Other offices
Tokyo, Japan
Business type
Privately Held
Communications languages
English, Japanese, Vietnamese
Business size
201-500 employees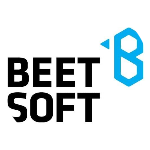 This profile has not yet been claimed by the owner. If you represent this business, you can request ownership through the
claim form
About
We are an IT Consultancy outsourcing, BPO and 3D Design company based in Vietnam and Japan. We cater to SME and MNC's all around the globe by providing high-end services at a very reasonable price. With 5 plus years of IT Consultancy and outsourcing BeetSoft is playing a stellar role in honing the skills of professionals, assisting companies to achieve success in their operating field of specialisation. We as an Organisation have grown rapidly in the past two years, now with operating offices in Hanoi, Danang in Vietnam and Tokyo Japan with close to 200 employees. Recently we have launched our BPO service with a 500 Square meter brand new office to expand our services furthermore. Beetsoft Specialises in IT Outsourcing, IT Consulting, Application Development, Operating Systems, Game Development, Web Development, System Development, AR, VR and MR which are our core strengths. Besides, we are also involved in projects related to Artificial Intelligence research and Robotics. We offer high-end services at competitive rates as our development team is based in Vietnam to try and keep the cost competitive.
Reviews
Your reviews will be shown here!
When someone leaves a review about cooperation with the business, feedback will be shown in this place.