Business details
Headquarters
Limassol, Cyprus
Business type
Privately Held
Communications languages
English
Business size
101-200 employees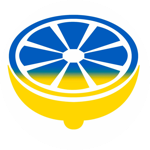 This profile has not yet been claimed by the owner. If you represent this business, you can request ownership through the
claim form
About
MORE THAN OUTSOURCING STUDIO. WE ARE YOUR EXTERNAL PARTNERS. Our senior team has over 20 years of experience in the industry. Our studio strives to provide outstanding quality multiplied to a modern design done within the timeframe you have. AAA Game Art Studio can handle any size and style of outsourced projects all within your schedule. We provide high-quality services at a reasonable price for the gaming and digital industries. We are experienced in making bestselling games, full art-style development, characters creation, hidden object scenes, concept design, and arts, Illustrations, environments, sketches, animation, UI/UX, 2D art, 3D high and low poly modeling, texturing, and much more. Our flexible production pipeline is designed to meet your needs and work well with your established schedule and requirements. Our management team helps to maintain a clear and convenient line of communication and is ready to work with your existing tracking software.
Reviews
Your reviews will be shown here!
When someone leaves a review about cooperation with the business, feedback will be shown in this place.